Prepress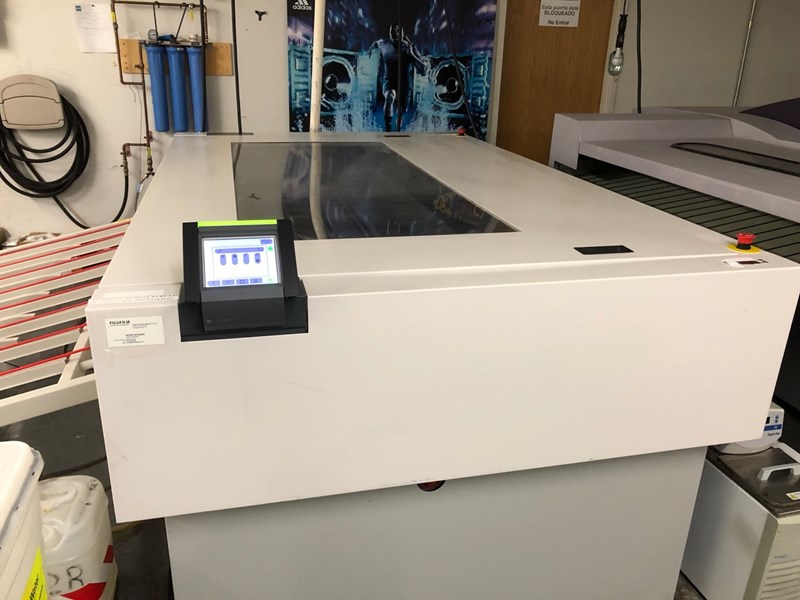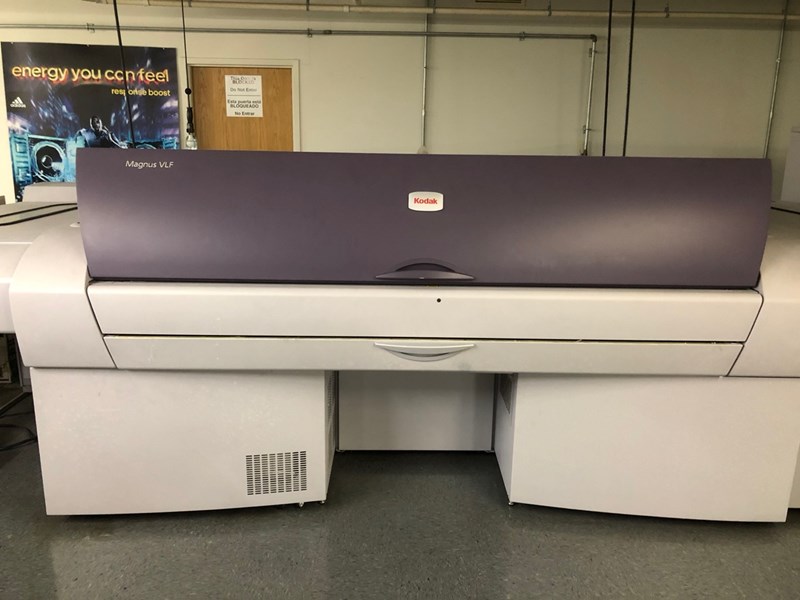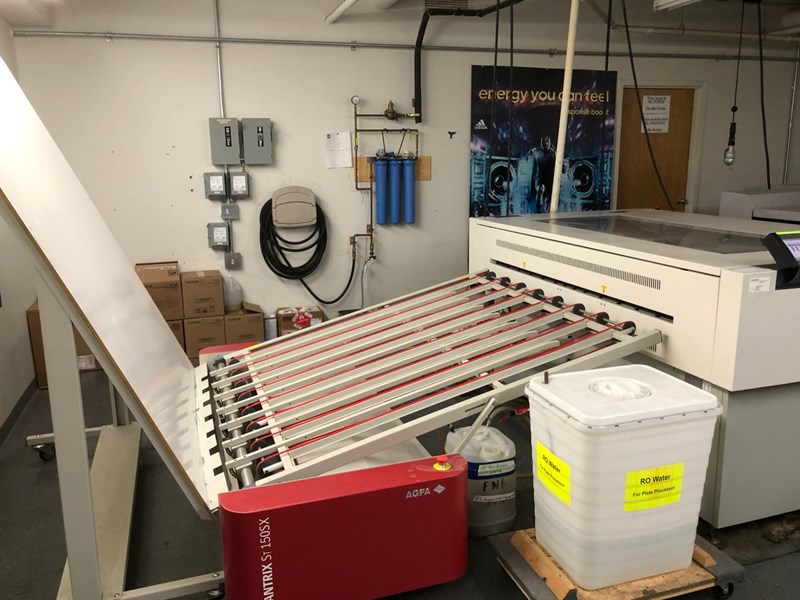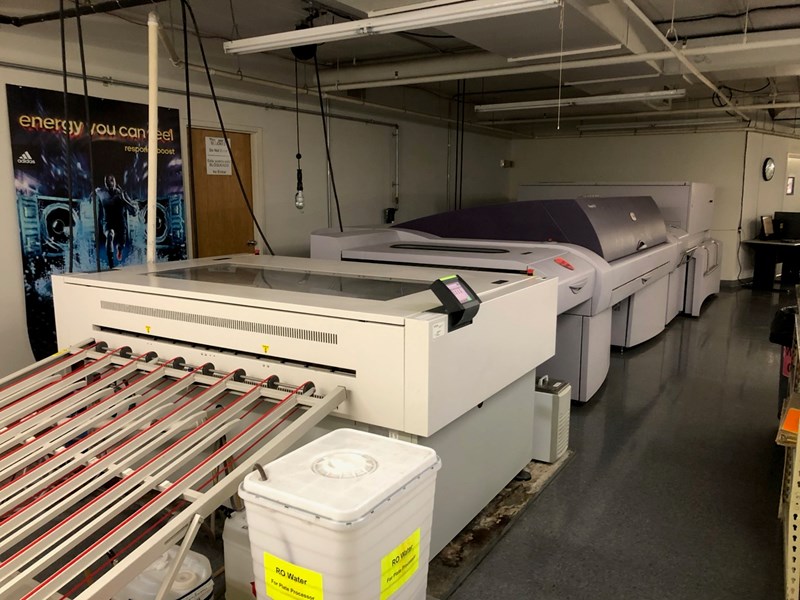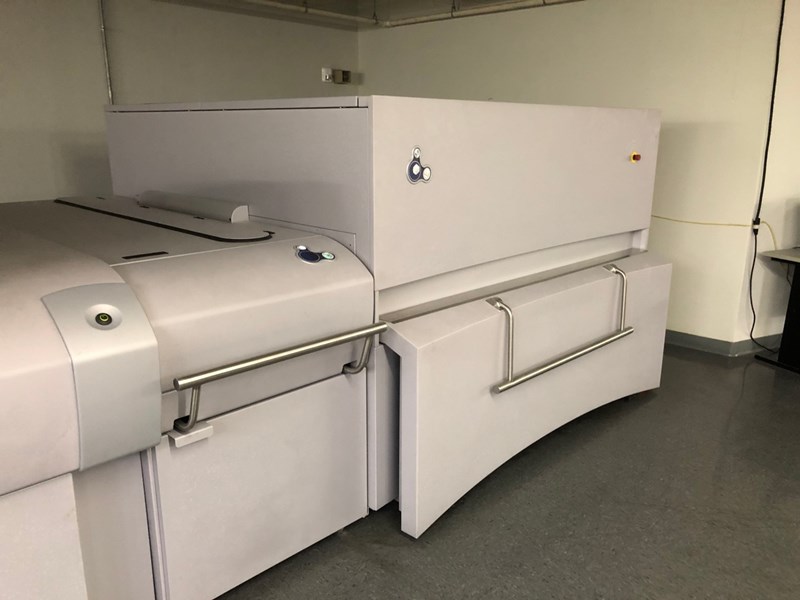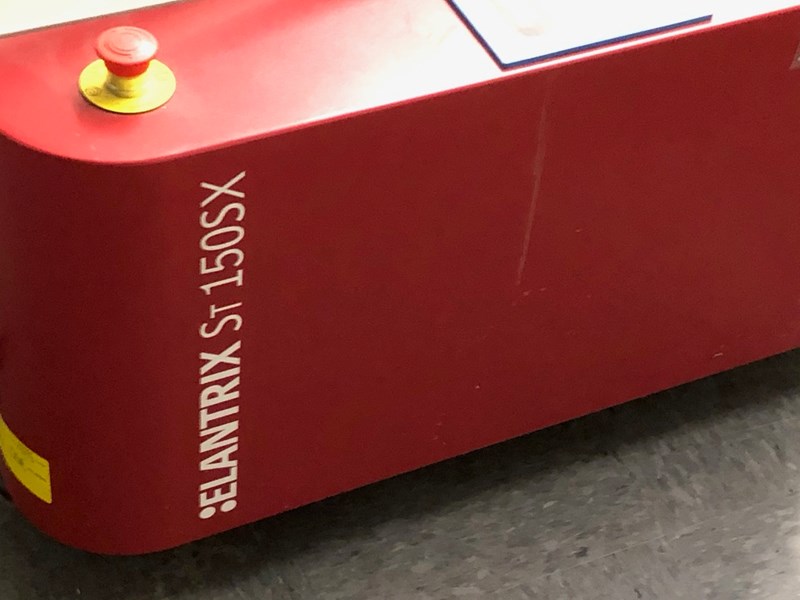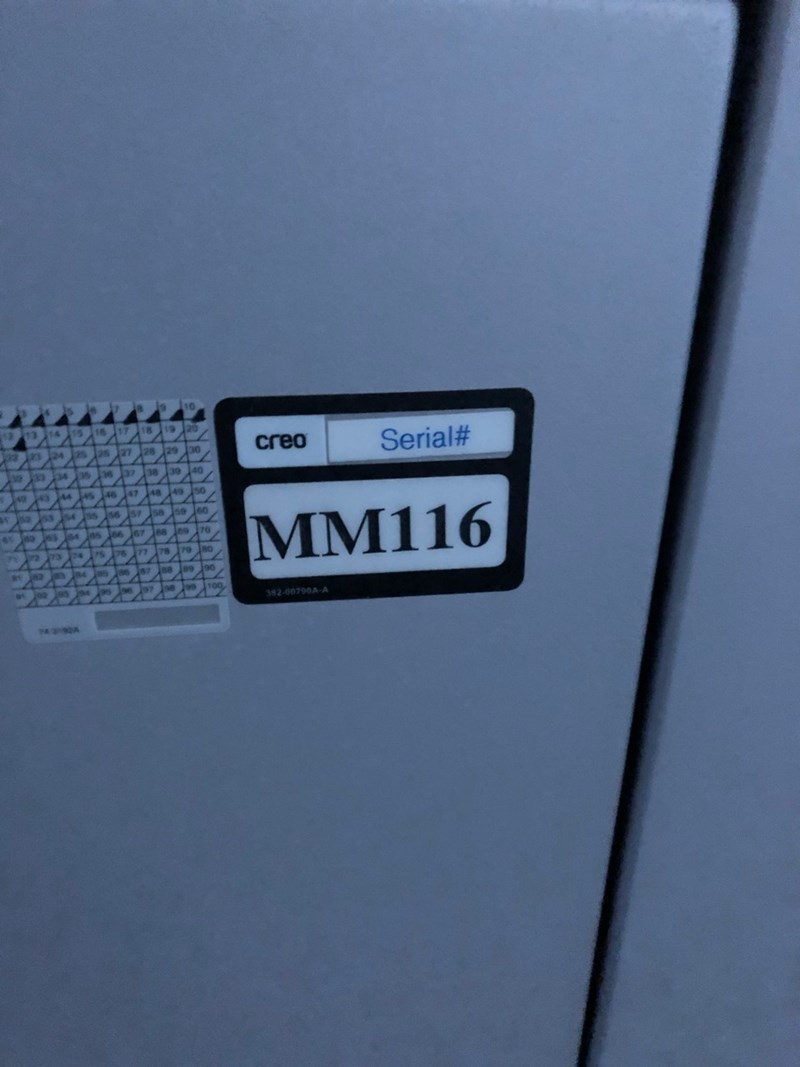 Description
2006 Kodak Model Magnus VLF-MTA Plate Setter/ Creo Loader,
Creo Model MTA, Burn FGFA Developer Process Model 150SX, Gluns
Jensen Model Quartz III 150 CD, AGFA Electronic St
150 SX Stacker System, previous used to image 74 cm, 102 cm and
162 cm plates, Max plate size. 1422 x 1804 mm

The laser head was recently replaced and our current head has only 2,340 hours
The Platemaker has produced 141,619 total plates.
Was always under Kodak service contract

RIP:                                         Kodak Print Console 4.34.2.10
2nd workflow station:               Kodak Prinergy Workflow Server 8.2.1.1116
Server Kodak Serial #:             Kodak  HW23636-30              
Server:                                     Dell T610 Tower 
Processor:                   Intel dual Xeon  E5620 @ 2.40 GHz
RAM:                           12.0 GB
OS:                               Windows Server 2008 R2 Standard service pack 1  64-bit    
Drives:                         Three  SAS 146GB  15K
Kodak was recommending the next upgrade would be to a Windows 10 computer for the RIP, instead of the Server.